Children at a nursery in Winchester are spending more time outdoors after their play garden received a LazyLawn make-over.
Whatever the weather, children at The Westgate's Rotherly Day Nursery can enjoy exploring outdoor learning through their play and on a variety of surfaces including their artificial lawn thanks to the UK's biggest artificial grass brand.
LazyLawn has rolled out 200 square metres of its popular Wonder Yarn turf in the garden, which is part of the nursery's new purpose-built facilities.
Rachel Jackson, Business Manager at The Westgate School, comments: "When we moved into brand new, purpose-built accommodation, we wanted the children to embrace outdoor activity, so we didn't want the garden to be seasonal; the artificial grass now allows the children to enjoy the garden in all weathers. 
"The children absolutely love their new outdoor space, we have a Wendy house and a tree seat, which is perfect for story time, and we have rain suits for the children to allow them to play outside even if the weather is wet.
 "We would recommend it to others schools because it allows us to utilise our outdoor space, plus it saves on maintenance."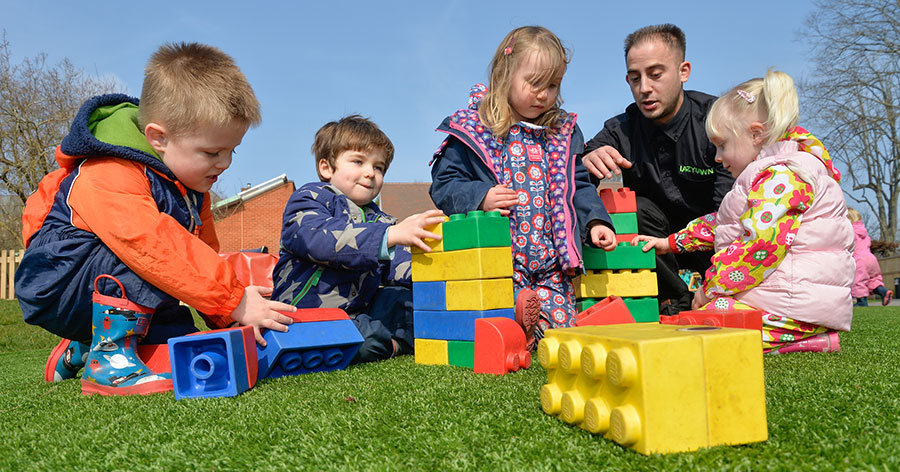 LazyLawn is quickly becoming the latest must-have for nurseries and schools around the country as it offers a mud-free, quick draining alternative to natural grass.
Andy Driver, Marketing Director at LazyLawn, comments: "We're delighted to hear how happy the school, children and parents are with their new LazyLawn and to know that it is enhancing their outdoor learning.
"We recommended our patented Wonder Yarn turf for the project, which is a high quality product that has the unique ability to bounce back, just like natural grass.
"LazyLawn offers many benefits to schools because it is low maintenance, creates no mess and is suitable for those with hay fever.
"Our artificial turf also has a drainage time of 60 litres per minute, meaning it dries out quickly and is suitable for use all year round.
"Alongside the artificial grass, we also installed 80 square metres of playground safety surfacing, which is fully porous to allow for fast draining, in a blend of light green and earth yellow to match other areas of the school and complement the LazyLawn."